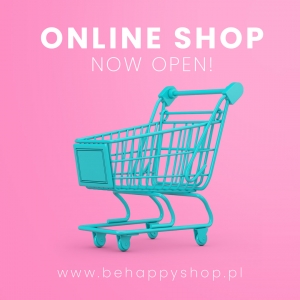 Online Shop. Now open!
30.03.2021
Be Happy Shop is the official online store of the Be Happy Museum brand. We offer our own Be Happy series merch! and selected products from other manufacturers that we think are just great.
Our store is the kingdom of pink gadgets, sweets and limited series of clothes. We are constantly developing and we will constantly expand our range. We like to constantly invent something new and find various curiosities from around the world. We love original and unique items.
The assortment from the online store differs from that available in-store. Some goods are sold only in stationary or only online.